I'm feeling like Manic Monday needs a little pick me up. So some changes have been made! :)
What do you think of the new button?
I felt like changing things up a bit and I hope you like the new look of Manic Monday!
Danni from Silo Hill Farm is my FANTASTIC Co-Host this week!
Her blog is FULL of cute and easy crafty projects. Danni shares about her life on the farm-- yep, she's on a farm.... and they're growing pumpkins and a corn maze for the fall- I can't wait to see what she has in store this Fall!! I sooooo wish I lived close enough to take the little man to visit!
There's just 3 SIMPLE rules:
1.
Follow Host and Co-Host
You can follow each through Facebook, Pinterest, GFC, BlogLovin, RSS, or Email.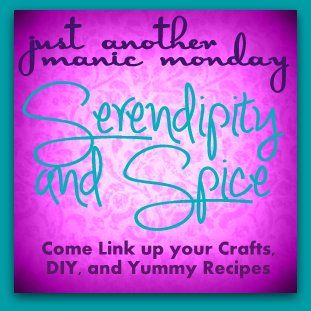 3. Limit yourself to 3 links
Make sure you link directly to your post.